Fluoride Treatment in Gungahlin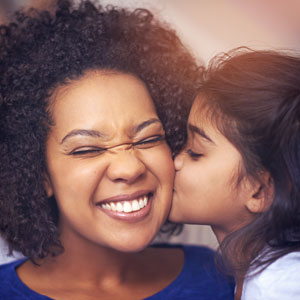 A natural mineral, fluoride can be found in food, drink, supplements or from products such as toothpaste and mouthwash. A fluoride treatment can also be applied directly to your teeth by the dental team at Shine Dentists, Gungahlin.
Fluoride assists in the strengthening of teeth, preventing decay and cavities. The hard, outer surface of a tooth is referred to as enamel, which weakens when attacked by bacteria and sugars. This is a process called demineralisation, though it can be reversed with minerals including fluoride, phosphate and calcium.
Starting Early to Prevent Future Problems
Children especially can benefit from fluoride treatment, as they may have a high number of cavities or are at a greater risk of developing them. It's a simple process that involves three parts:
A teeth cleaning to remove food debris or staining
A concentrated fluoride foam or gel applied to a dental tray that's inserted over your teeth for a required period (alternatively, a fluoride varnish can be painted onto the teeth)
Refrain from eating or drinking for 30 minutes following treatment to allow for the full penetration of the fluoride
If you're interested in a fluoride supplement, please speak with your dental professional to determine which is most appropriate for you or your child.
CONTACT US »

Schedule your appointment today and get started on improving your oral health! We accept health funds and are in-network providers with many common plans.

Fluoride Treatment Gungahlin | (02) 6242 6666