Dental Extractions in Gungahlin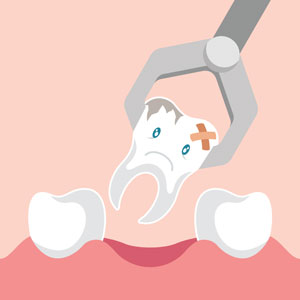 If a tooth cannot be saved through other means, the gentle dental team at Shine Dentists, Gungahlin is skilled in carrying out extractions. There are many reasons that tooth removal may be necessary:
Advanced decay
Certain medical conditions
Damage from trauma
Impacted wisdom teeth
Loose teeth caused by periodontal disease
To align other teeth with orthodontics
Preparing for Your Procedure
To determine if an extraction is necessary, an X-ray is taken to make the best possible plan for removal. If an abscess is found to be present, you will complete a course of antibiotics before extraction. We discuss your medical history and whether sedation is necessary. There are two types of extraction:
Simple extraction. Performed with local anaesthetic, then pulled out with pressure only – no pain.
Surgical extraction. Completed for teeth below the gum line, partially showing through the gums or that have broken off at the gums. A local anaesthetic is administered, the tooth exposed and then removed.
When the procedure is finished, a swab is placed at the extraction site to form a blood clot. We are happy to inform you of any post-extraction advice or tips that will help you.
CONTACT US »
Contact us today to schedule your appointment! Same-day visits are available.

Dental Extractions Gungahlin | (02) 6242 6666