Dentures in Gungahlin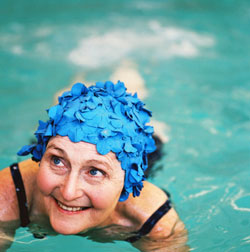 If you want to replace your teeth, dentures are available at Shine Dentists, Gungahlin in full and partial forms in a variety of materials. Our dental team can help you determine which options are most suitable for your dental situation.
The Initial Consultation
To understand whether dentures will work for your case, we'll examine
Any existing restorations such as crowns or fillings
The health of your gums and bone
Your bite
Your existing teeth
Once we've determined how best to proceed, we'll begin a multi-appointment procedure that will ensure your dentures fit you perfectly.
Appointment One:
Moulds are taken for upper and lower teeth, which are then sent to a laboratory. Our dental technician fabricates a tray designed to fit your mouth and a wax block that shows the way your teeth bite.
Appointment Two:
The shade of your teeth will be recorded. Impressions are taken again by using the tray made by the technician. The wax bite block registers your bite. Both are then sent to the laboratory, where a trial denture is constructed.
Appointment Three:
The teeth are now set in wax. If your denture is made of cobalt chrome, the metal framework is finished with teeth attached by wax. You can try out your trial dentures for a proper, comfortable fit and any necessary adjustments are made. We then return this trial set to the laboratory for finalisation.
Appointment Four:
Your new dentures are fitted and thoroughly examined to ensure that they work perfectly for you.
CONTACT US »
Contact us today to discuss improving your oral health! We accept all health fund coverage.

Dentures Gungahlin | (02) 6242 6666